Agencies
Agencies trust toujou
From small projects to complete brand building: increase your profit margins
As an agency or freelancer your goal is to make your client's website vision come true. The most basic website requirements is that it is on a secure platform and will remain affordable. Even small clients can have a big potential. With toujou you don't have to turn down projects with small budgets due to profit margins.
On this page
test toujou
A dependable

long-term partnership
toujou delivers the technology, allowing your creative side to shine
We take care of the basics, you take care of your project. toujou gives agencies and freelancers the necessary technical support and reliable pricing. We provide the fixed-price toujou platform as a canvas for your ideas. You have complete control over how and when to present your ideas to your customers. Regardless of whether you are an IT, PR, marketing, or communications agency, toujou allows you to choose how to charge for your services, including the website costs.
Support your customers the way you like: designing, advising, creating, even developing — it's all up to you. toujou stays in the background and takes care of the website security, updates, and further development of our platform. Your also have the opportunity to give us with feedback to ensure we remain current and competitive. And of course, we also support you with continued development and design refinements.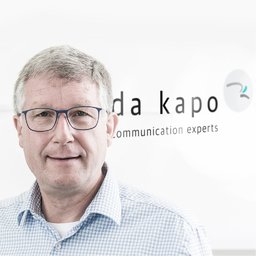 The good thing about toujou is that we can focus on the texts and visual content. Thus, most of the budget goes into communication and not into technology.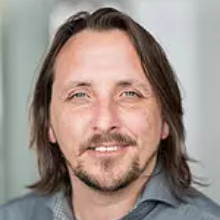 We rely on toujou for smaller projects, because our customers have a possibility to get a manageable project for an affordable price, where in addition all updates and upgrades are included.
Professional content management with "small" budgets
With toujou, the difference between medium and large custom projects lies in the configuration of the toujou installation. toujou is based on standardized content elements that allow editors autonomy. Custom functions like Solr search or KeyCloak are also possible with toujou.
Build relationships with customers that have smaller budgets by offering out-of-the-box features (upgrades included). You no longer need to start from scratch.
Your additional bonus: toujou provides you the framework so you focus on messaging and content without wasting time on development and budgeting.
Agencies partner with toujou
(There are more. Find out more about our partner program.)
---
Cost efficient projects

Expand your agency portfolio

Diversify your customers
Empower your marketing department
Are web projects just out of reach of your agency's core competencies? We can help you change that! toujou offers you the technical basis to drive your business forward.
Agency cooperation as a case study
---
The main assets of toujou
Maintenance-free platform:
Supports complete corporate websites
Clear cost structure and control:
Scalable in all directions, also with custom development.
Responsive and SEO:
Always-up-to-date tech with built-in SEO tools.
The advantages of a professional CMS:
Based on open source, with possibilities, not limitations.
Saving the best for last: The costs.
toujou has everything you need to create and run a website. toujou is "full-service". Domain, (security) updates, hosting, and support through online references and tutorials is included. Our experienced staff is also just a phone call or email away. We also offer regular workshops to ensure all of our partners are able to make the most of toujou.
It's a premium package at a cost-effective price. You can safely and transparently calculate your next web project for your customers.
In addition, if you decide to join our partner network, we offer several additional website development services. Just give us a call or send us an email to ask about the additional services we offer to agencies.
Become a partner: The toujou service package includes
Reduced activation and service hosting fees

Listing on the public partner site
Referral program for suitable customer requests that fit your portfolio (development, SEO consulting, copywriting, concept, design, etc.)
Partner customers have the possibility to participate in toujou system training at any time.
First-level support
Project support if needed (e.g. in case of capacity bottlenecks)
Need more information?
We have worked with many types of agencies, and know each has its own unique needs. Our expert staff is here to provide you more detailed answers to your specific needs.
How was toujou developed?
toujou follows the principle of "one size fits most". This means: toujou themes can be adapted to individual needs and are facilitating the project start with a high volume of requests. Our experience is: overblown development budgets nip creative processes in the bud and don't even guarantee there is a launch-ready website at the end.
With the creation of toujou, we tried to provide a website builder that would bring projects online faster and more efficiently.
How can I work with toujou in my agency?
toujou provides the technical foundation. We take care of updates, upgrades and development. With your agency you are in control of the customization for the website of your customers.
The basic design (fonts, colors, etc.) can easily be configured in the toujou setup. Any further design requirements can be worked out in the final implementation. The frontend design can be changed at any time, of course.
And what toujou offers in design is also matched in the functions it provides. You can offer your clients a high-performance search function with Solr, central identity and access management via Keycloak, along with integratoins, e.g. with the marketing tool Mautic.
How can toujou benefit my agency?
toujou offers the basic framework and takes over upgrades and updates for you at a predictable and preferential price. This saves you financial resources and gives you the opportunity to focus on the creative work for your clients.
In short: Your portfolio is where you shine, whether it is in development, design adjustments, content, or SEO. toujou remains in the background and provides the technical basis. You decide what level of service you will offer to your clients. You decide what to charge for these services and you'll be the one in contact with and supporting your customers.