dkd agency
Case study dkd
More TYPO3 websites with affordable small budget options
Once exclusively focused on large-scale projects, the TYPO3 agency dkd is now also offering website solutions for smaller budgets. For the digital experts based in Frankfurt and their clients, toujou makes projects predictable in terms of cost and enables the rapid creation of online presences. Expertise, consultation, and implementation remain the core services provided by dkd, with toujou serving as a technical support partner behind the scenes.
This is a story about a process through which dkd expands its agency portfolio, attracts more clients, and keeps them engaged within the TYPO3 ecosystem.
On this page
Website with toujou?
dkd: TYPO3 agency for over 20 years
dkd Internet Service GmbH is a digital agency based in Frankfurt/Main, Germany, that uses the content management system TYPO3 for its clients' website projects. In over 20 years on the market, the employees have successfully implemented a total of 1650 online presences for 925 customers.
The 60 experts from the areas of development, design, consulting, SEO and content creation plan, create and optimize complex corporate websites and stores. Due to this extensive range of services, dkd can justifiably be called an in-house agency. Also part of the service portfolio are the company's own products such as the GDPR website audit or Hosted Solr. The latter offers the power of Apache Solr search technology as SaaS for TYPO3 websites and thus enhances the website's internal search function.

More clients
Enhancing the agency's services to cater to previously neglected use cases

More creativity
Individual design options in projects, less administrative work

More TYPO3 websites
For an affordably priced and rapidly deployable CMS website for SME
Starting point: TYPO3 for small budgets?
Websites with a 'small' (start-up) budget – often for SME –, microsites, or one-pagers should, first and foremost, be on a technically secure and affordable foundation. So far, so good. However, developer and support hours for maintaining a TYPO3 website often consume too much of the project budget.
Design customizations then typically occur in a more streamlined manner – or have to be renegotiated. The dream of creating a personal company presence on the web can turn out to be more labor-intensive than either party had initially hoped for. Even providing a demo for ping pong with the client requires a certain upfront commitment from the agency, which not all small and medium-sized companies can afford. Moreover, months can swiftly pass from the project's initiation to its go-live stage.
As a result, the content management system TYPO3 often carries the misconception that it is only a practical solution for corporate websites of large companies. Consequently, websites for SME and small projects are not typically a (traditional) part of a TYPO3 agency's portfolio.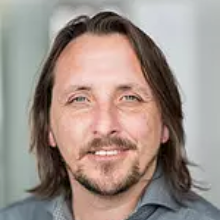 We rely on toujou for smaller projects, because our customers have a possibility to get a manageable TYPO3 project for an affordable price, where in addition all updates and upgrades are included.
A website tool with plenty of freedom as solution
dkd not only convinces potential clients with the basics, such as a technically secure website that includes maintenance, TYPO3 upgrades, and updates at a fixed price. During the setup process, an appropriate desgin template, along with configurations for fonts, color schemes, and logo integration, can be created for the demo in a matter of minutes. Numerous features, including multilingualism, multisite, blogging, Yoast SEO, and over 150 elements, makes it easier to cater to the individual preferences of the agency's customers, including those who already have experience with other content management systems.
For design adjustments, the Theme modul offers a customization field, allowing dkd designers, content producers, and developers to maintain creative freedom both before and after going live. This flexibility aligns with their expertise within the TYPO3 environment.
toujou-managed TYPO3 upgrades and updates also help conserve resources for dkd developers, enabling them to focus on actual website development rather than waiting.
This approach quickly generates ready-to-show demos that serve the dkd as valuable pitch tool for project launches. Clients on the other hand benefit from real-time progress tracking and direct feedback opportunities. This agile process allows for swift project initiation and execution, leading to prompt decision-making.
In the event of a project cancellation, the agency's investment remains manageable thanks to the demo. After going live, the website's scalability ensures it can adapt to evolving needs, facilitating collaboration between dkd and its client in tailoring the online presence to meet new requirements.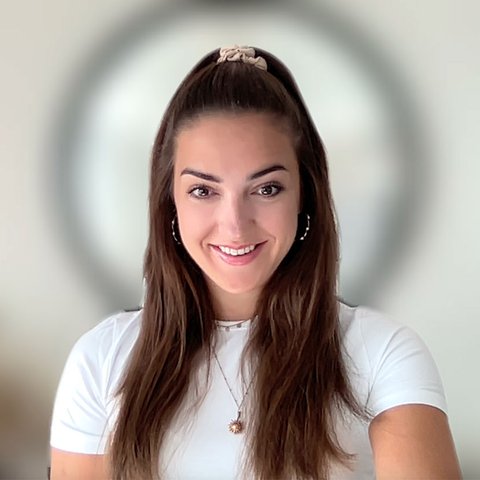 A significant advantage of toujou projects is the ability to add content to the website concurrently with development. During this process, issues often come to light that we can adjust before presenting the final product to the customer.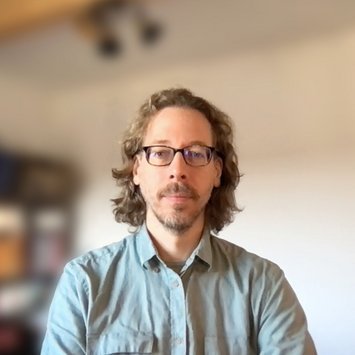 We no longer discuss the cost and budget of TYPO3 upgrades and updates with customers each time. We also no longer check version compatibility. That's what makes toujou projects so useful for us.
Many agency pathways lead to toujou: dkd as example
With toujou, dkd receives some kind of starter kit for website projects, which partially alleviates the workload for experienced employees who previously handled all aspects of TYPO3 projects. Initially, there were legitimate concerns, as it required some internal process adjustments.
The most pressing questions were: How much reliance should a full-service agency like dkd place on a third party for technical matters when live hosting and TYPO3 upgrades are no longer in-house? How dependable is the future partner, and what will the cooperation entail?
The initial doubts were effectively dispelled during the collaboration, characterized by "friendly and competent support without delays," as described by Sarah Haub. Viviane Gebelein, responsible for the service department at toujou, acknowledges that a cold start is not an option for this venture. It's essential to establish mutual understanding and engage in in-depth discussions beforehand.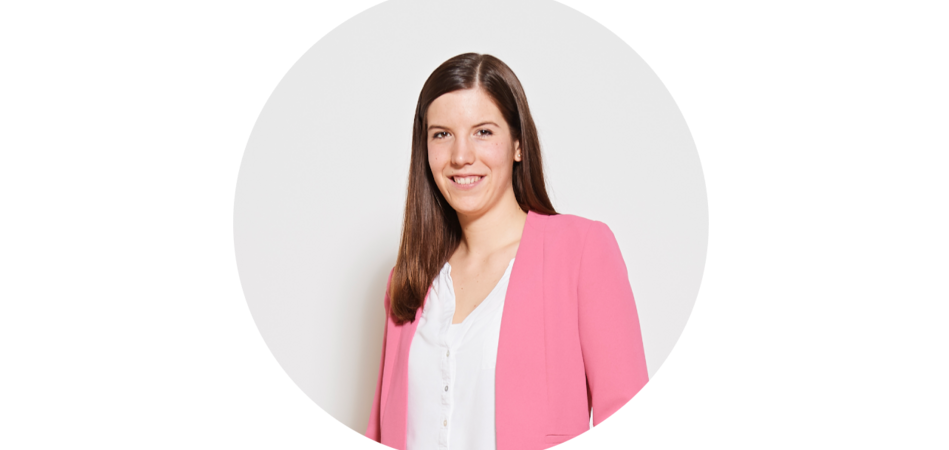 We greatly appreciate the trust placed in us by dkd and would like to repay it with the best possible service. For me, this includes professional and at the same time personal support, which I see as another non-technical feature of toujou. It forms the basis for working successfully with our partners in the long term.
In the toujou projects, dkd employees explored the potential of this website solution, always mindful of how it could meet clients needs. One useful aspect was utilizing "the out-of-the-box features of toujou, which allowed us to demonstrate to customers that familiar features from other content management systems could also be implemented cost-effectively with TYPO3", as noted by Clemens Sahner.
First look, then touch: The path to partnership
Step 1: Holistic support by toujou
Simultaneously, there was a desire to prevent these clients from migrating to other content management systems and to retain them within the TYPO3 ecosystem. Consequently, the toujou team assumed responsibility for the entire website project, along with providing comprehensive customer support. An additional advantage for dkd was that they could begin to evaluate toujou from a distance, with minimal risk.
Step 2: Relanuch of own websites
Afterward, the in-house website redesign was based using the toujou system. The team, led by Viviane Gebelein, handled publishing and design customizations. The dkd product sites, Hosted Solr und TYPO3 Solr, were successfully relaunched. Meanwhile, employees could fully focus on their customer projects.
The decision to also equip the agency's own website with toujou can certainly be attributed to the growing partnership aspect.
Step 3: dkd takes on its own website projects
After a period of assessment and with the technical expertise and reliable support at their disposal, the Frankfurt-based digital agency, dkd, felt prepared to undertake their own client projects using toujou. In this role, toujou primarily handles the technical aspects, including providing TYPO3 installations with features, TYPO3 upgrades and updates, and service hosting. Tasks such as connecting and configuring interfaces (API), coordinating and implementing design adjustments, maintaining extensions, migrating content, and managing SEO all remain within dkd's core competencies.
Thanks to their autonomy within the system, the digital experts in Frankfurt have the freedom to decide when and how to present progress on the website projects to their clients. Additionally, toujou offers temporary support in case of capacity constraints and can assist through its partner network upon request.
More service spectrum, more clients, more TYPO3
With this strategic move, the dkd is bridging a gap in its service portfolio. Interested parties are now catered to according to their specific needs, ensuring they receive the best possible solution. This doesn't always have to lead to a toujou project. However, especially when the focus is on a quick go-live or when working with a limited initial budget, toujou empowers dkd to address these customers' requirements effectively.
As customer demands grow over time, dkd maintains its flexibility thanks to the scalable website solution. This is how prospects evolve into satisfied customers. Furthermore, dkd benefits from toujou's partner program, which offers reduced activation fees, cost-effective service hosting, and various other advantages. Sarah Haub succinctly summarizes the benefits of this partnership:
We can expand our service spectrum, retaining customers who might otherwise seek services elsewhere. With toujou, we can also cater to larger customers seeking microsites.
In summary, this translates to more diversity in dkd's portfolio, delivering a comprehensive and customized range of services. The logical outcome: an increase in customers, who in turn benefit from tailored solutions. As a TYPO3 agency, the added bonus is more TYPO3 websites. To put it in marketing terms: a win-win-win situation for dkd, its clients, and, of course, TYPO3 and toujou.
Advantages, design and details: Experience the benefits of partnering with toujou
---
---